Samsung ATIV Odyssey SCH-I930 rumors in air:Smart phone from verizon expected to be launched in coming days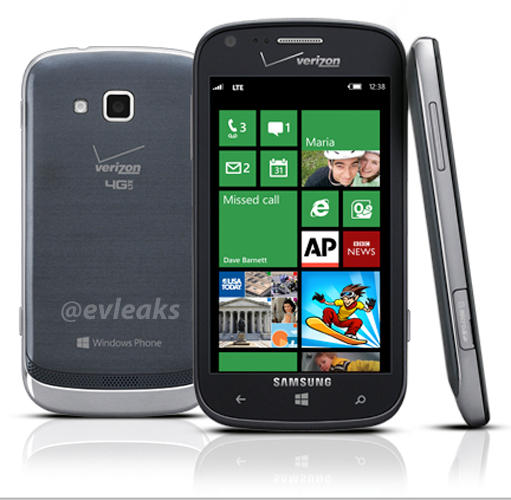 Seems like Samsung and Verizon Network partnership using microsoft operating system windows 8 is going to throw one another ativ model to compete with best in the business.As Samsung has got a good response when Samsung unveil its Samsung ativs and ativs has done a good business and help Samsung to grow its stature in the field of mobile technology .I say we are not far away from one another ativ device because of leaks from the sources which have a very good past record.Thanks to @evleaks on Twitter for letting us know about the latest development.There is one more reason to defend this leak and say it can turn out true as the news of ATIV odyssey getting the FCC clearance is also coming through variable sources.
Now if you closely look at the image then you will feel that it looks like Samsung Focus from the front and Samsung ATIVS from the back.But ATIV odyssey is not that lean as Samsung ATIVS is  if you compare the  physical structure more critically.One thing which is very clear and dominant in the picture is the 4G sign which is stamped on back of the Samsung ATIV odyssey which indicates that there should be 4G LTE availability in this windows 8 powered device.Other things which may come with the device is the Sd card slot availability and the 4 inch screen.It can happen that Verizon will go for the launch in coming December and there is no information about the price for this windows 8 powered phone.
source:@evleaks (Twitter)
Posted on November 14, 2012, in Android Phones, Mobiles Phones, Samsung and tagged APPLE, ativ, ativ odyssey, AtivOdyssey, cellphone, gadgets, leak, microsoft, minipost, MOBILE, mobilepostcross, mobilepostmini, network partnership, samsung, samsung ativ od, samsung ativ odyssey, SamsungAtivOdyssey, sd card slot, Smartphone, technology, VERIZON, verizon network, verizon wireless, VerizonWireless, windows phone, Windows Phone 8, WindowsPhone, WindowsPhone8, wp8. Bookmark the permalink. Leave a comment.